Christmas Fun in the Park
Saturday 21 December 2019
Our annual Christmas celebration … Santa, Crafts, Carols and Refreshments.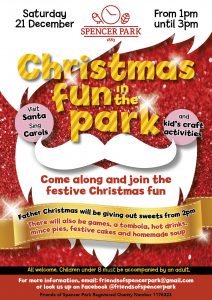 Pumpkin Parade
Saturday 26 October 2019
The return of the annual Halloween celebration.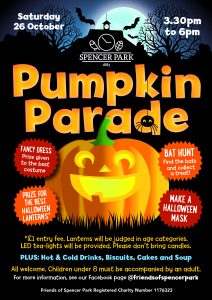 City of Coventry Male Voice Choir
Saturday 28 September 2019
An evening of song from the City of Coventry Male Voice Choir, with special guests Senza Nome, Polish Community Choir. Ticket price £10. Refreshments are included in the ticket price. Proceeds go to the Friends of Spencer Park.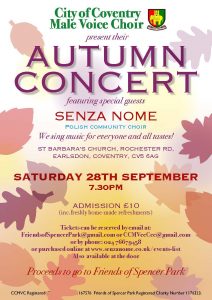 Bands in the Park
Sunday 18 August 2019
Bandicoots Blues Connection
2pm–3.30pm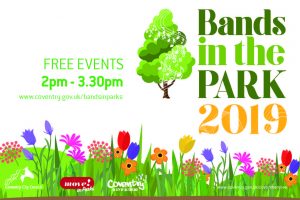 Big Tennis Weekend
Saturday 20 July 2019
Free tennis with coaching. Equipment supplied.
GNP Sports Day
Saturday 27 July 2019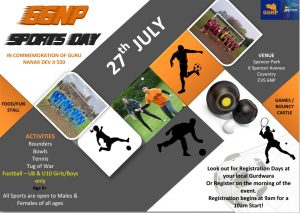 Fun Dog Show
Sunday 7 July 2019
The return of our Fun Dog Show. For a full run-down of the day, see the News and Views section.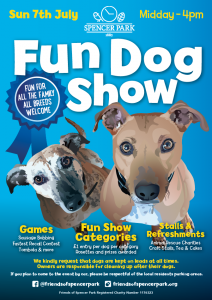 Bedworth Brass in the park
Sunday 30 June 2019
This well-respected local band played some familiar (and not so familiar) tunes in the park. The event was well-attended and the sun shone.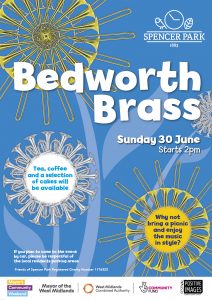 Jo Cox: Great Get Together
Sunday 23 June 2019
Picnic in the park with friends and family.
Family Fun Day
Saturday 4th May
Come and join our family fun day in the park – an event that is part of the Earlsdon Festival celebrations. There will be free tennis and bowls (equipment provided), a chance to try some yoga, music by Tantric Saxophone, teas coffees and much more.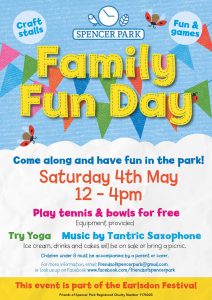 Easter Egg Hunt
Friday 19th April
Find the eggs hidden in the park by following the clues and win a prize. All welcome. Refreshments and cakes will be available, plus a children's tombola.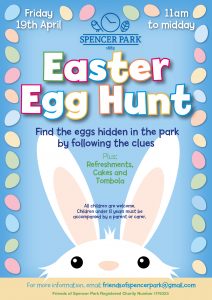 The Big Clean Up
Saturday 13th April
"Many hands make light work!" We have many events planned for this year and we need to smarten up the park ready for the spring. Can you spare an hour of your time to clear away some leaves, collect wind-blown sticks or sweep a path. If so, we need you.